Lycée Français de la Nouvelle-Orléans' CEO Keith Bartlett just got a $20,000 raise.
The French curriculum charter school's board approved a $110,000 contract at a Monday night meeting for Bartlett's work this school year, board chairwoman Alysson Mills said.
"The school is a different place today thanks to Keith's leadership and vision," Mills wrote in an email to The Lens.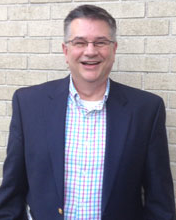 Bartlett came on as interim CEO last year, after the embattled charter school failed to find a permanent school leader. The just-approved contract is retroactive to July 1, 2014.
The raise "acknowledges the outstanding work Keith did last year," Mills wrote.
The school has since become accredited by the French Ministry of Education and has partnerships with the Louisiana State Museum, Ogden Museum and Audubon Zoo, Mills noted.
Going into last night's meeting the board had a draft contract that listed a $90,000 salary, which is the amount Bartlett earned in 2013-14.
Though Mills says she'd be happy to sign Bartlett to a multi-year deal, he prefers year-to-year contracts.
Mills said the board does not have plans at this point to launch a CEO search for the 2015-16 school year.