Michael Sartisky, the longtime leader of the Louisiana Endowment for the Humanities, has resigned from The Lens' board of directors after three years of service to the nonprofit newsroom.
Sartisky resigned at the March meeting of The Lens' board. At the same meeting, board members appointed Bev Nichols, a certified public accountant, to replace him.
Sartisky's resignation from The Lens' policymaking board coincides with his departure from the New Orleans-based humanities and culture organization, where he served as president and executive director for 31 years.
The board of the organization abruptly fired Sartisky in February. The board has not revealed a reason for the termination, which Sartisky said violated the nonprofit group's bylaws and his contract.
Sartisky is moving to North Carolina and said he didn't believe he could continue to meet the needs of The Lens' board after leaving New Orleans.
He joined the board and became treasurer in early 2011, after his organization hosted Lens Editor Steve Beatty at a public panel discussion on investigative reporting. Sartisky often made a point of saying he chose not to serve on many boards, but he was honored to be part of The Lens because he believed so passionately in its journalistic mission.
Before moving to New Orleans, Sartisky helped start the journalism program at the State University of New York at Buffalo while earning his doctorate in American literature.
Nichols, his replacement on the board, has been a supporter of The Lens for many years, along with her husband, Ray.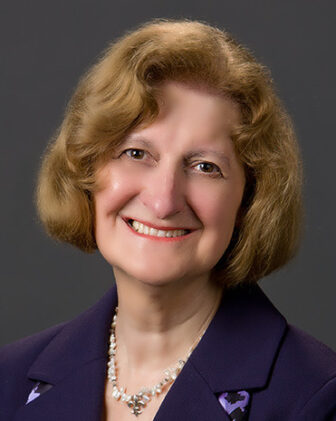 She will soon retire from the accounting firm of Bourgeois Bennett, where she has served as a tax director and the firm's director of employee benefits services. She'll likely keep those accounting skills sharp as a member of The Lens' board of directors.
Nichols has served on several other community boards, including the United Way, Junior Achievement and the Red Cross. She was a founding member of the Priestley School of Architecture and Construction, a now-closed New Orleans charter school.
She was twice named to CityBusiness' list of Women of the Year, in 2005 and 2008. In 2010, Nichols was chosen by the Young Leadership Council as one of its role models.
Nichols cited the work of The Lens' cofounder Karen Gadbois in drawing her to The Lens.
"My interest in The Lens began with my strong admiration of the bold investigative efforts of Karen Gadbois, so it is with much pleasure that I join the board," Nichols said.
The other board members are:
Chairman Calvin Johnson, a retired Criminal District Court judge
Ariella Cohen, editor of Next City and a co-founder of The Lens
Sonya Duhe, the director of Loyola University's School of Mass Communication
Austin Lavin, the marketing and communications director for Corporate Realty
Steve Beatty, editor of The Lens