The Mid-City Volleyball Group has abandoned a plan to built a set of sand volleyball courts along Bayou St. John on land owned by the Sewerage & Water Board of New Orleans.
A couple times a week, the club gathers to play volleyball on the greenway next to the bayou. They had hoped to find a permanent home for up to five courts on an adjacent lot just across N. Jefferson Davis Highway, between Orleans Avenue and Toulouse Street.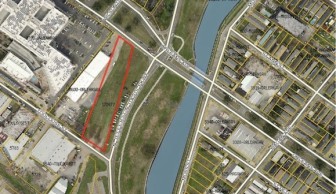 The group had reported that the Sewerage & Water Board seemed amenable to leasing the land, but mounting neighborhood opposition may have led to the change of plans.
Walter Gallas, executive director of the Louisiana Landmarks Society, said such a project could "change the character" of the neighborhood. Gallas said the organization became involved "because of the lack of transparency. Not a lot of public input was included in the decision."
Monday, the volleyball club's president notified the Sewerage & Water Board that it was dropping its proposal to lease the land.
"There is a great deal of support for The Mid-City Volleyball Group's proposal," Peter Hickman wrote. But "there is enough opposition that we expect the S&WB to withdraw its offer to lease that land."
Hickman did not respond to emails seeking comment.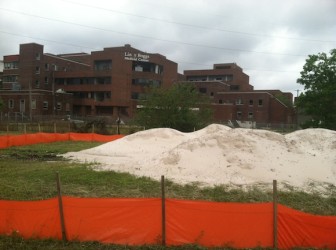 Brian Ferrara, a lawyer for the Sewerage & Water Board, said in an email to neighborhood leaders and the city attorney that the board's executive committee would vote to rescind the lease offer at its meeting Friday.
In anticipation of the deal, Councilwoman Susan Guidry had facilitated the donation of numerous truckloads of sand, which were deposited on the Lafitte Greenway at the foot of the bayou.
Guidry told The Lens by email that the sand will remain until the Mid-City Volleyball Group finds a permanent home or until the Lafitte Greenway construction starts in November.