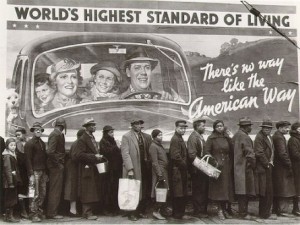 Last week The Lens did a series of reports on the state of housing here in New Orleans.
Thinking about the questions raised by the research highlighted in our reports, I decided to take a deeper look at the day-to-day, paycheck-to-paycheck reality of the population know in housing lingo as "the workforce" Specifically, I wanted to find out what would happen if the person who took the City of New Orleans job listed below set out to find a place to live.
I am imagining a single parent with one dependent who receives no child support.
Using a paycheck calculator tool you can see that the take home pay is:
According to data presented by the Greater New Orleans Community Data Center, I am about to join the largest employment category in the region: those making between 15,000 a year and 34,999 a year.
There are a lot of us, and contrary to popular belief some of us are well educated and encumbered with school debt as well.There are those that toil in the service industry and some work in the nonprofit sector while other are first year teachers with the Recovery Sschool District, a position which moves them just up the notch into the next category – just barely.
These days, I work ( in my non-fake life) in an office tower. While smoking a cigarette the other day with a few other grunts who work in the building, I began to wonder how much a typical administrative assistant makes here. What I found is that there is a wider range but overall, these jobs pay 13% less here in New Orleans than they do nationally.
So it quickly becomes obvious that in order to find a two-bedroom apartment or house I must qualify for Section 8. But even with a voucher, 30 percent of my paycheck would go towards the rent.
So 30 percent of my weekly salary should be set aside for housing. About $116 dollars a week, which leaves me with $272 dollars a week.
After food, gas utilities and a modest clothing budget, my new fake job is looking unsustainable. And I may have to think about getting a second job, especially if I take this job with the City and the Mayor Ray Nagin's plan to furlough city workers 12 days a year without pay is approved.
Taking a break from my fake life, (I hope no one notices cause I really don't want to go back there) I remembered an article I read in the late '70s about ways to economize. Two of my favorite tips:
Only iron once a week to save the energy of turning your iron off and on
Buy plastic dress shoes but invest in sturdy work shoes, because; after all you are NOT going out anymore.
–Karen Gadbois