On Jan. 21, we will reach a significant milestone in the world of a nonprofit newsroom: our fifth anniversary! Thanks to your support, we have done a half-decade of investigative reporting in the public interest — journalism that gets results.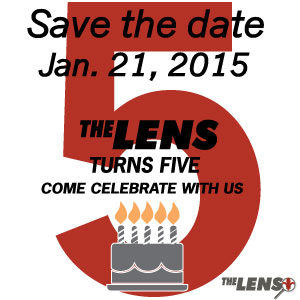 Further, Lens founder Karen Gadbois will be marking her 60th birthday that day, making the day twice as nice.
Come celebrate both events with us at The Rusty Nail from 6 to 8 p.m. and raise a glass to the next five years.
In case you're wondering what to give a nonprofit newsroom, give the gift of money.
EVENT DETAILS
Date: Wednesday, Jan. 21
Time: 6 p.m.
Location: The Rusty Nail, 1100 Constance St., New Orleans, LA 70130
RSVP: Please contact Anne Mueller