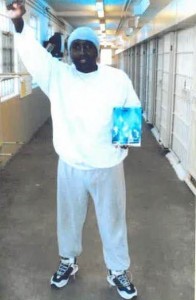 When Kenny "Zulu" Whitmore reaches out, arms open wide, he can touch the opposite walls of his 6-foot by 9-foot cell. His cot takes up nearly half the space. There's a sink-and-toilet unit, a rusty mirror, a small ventilation duct—and little else.
Three days a week, a guard comes by, shackles Whitmore in a waist chain and leg iron and allows him an hour of recreation time, alone, in an empty outdoor cage he calls a "dog run." This is how Whitmore describes life in isolation, 23 hours a day. He has been held in solitary confinement for one of the longest stints in the United States—for 35 years—including the past 28, at the Louisiana State Penitentiary in a remote outpost about an hour's drive from the state capital.
"Solitary itself is really designed to destroy you," said Whitmore, now 59 years old, in a telephone interview, adding, "You get to this point where it seems like the walls [are] caving in on you."
Whitmore, serving a life sentence for a murder he says he didn't commit, is one of an estimated 25,000 to 80,000 prisoners nationwide held in solitary confinement. The estimate is rough partly because solitary goes by many names, depending on the prison, which affects the count. The hole. Segregation. Extended lockdown. Administrative maximum. Secure housing unit. Communication management unit. All involve prisoners who spend nearly 24 hours a day in cells exposed to limited human contact.
That may be about to change for Whitmore—and for prisoners nationally. Last year, four Democratic members of the House Judiciary Committee sent a letter to the U.S. Justice Department, requesting an "in depth investigation into the egregious and extensive use of solitary confinement and other troubling detention practices in various Louisiana prison facilities, especially the Louisiana State Penitentiary at Angola."
In July, Angola Warden Burl Cain said if Whitmore does not pose a threat to the general prison population, he will release him from solitary. "He's got to have the mentality that, 'I'm going to peacefully coexist with my fellow citizens,'" the warden said in an interview. Cain also said he hopes to reduce the number of Angola inmates in solitary, what the prison calls closed cell restriction, or CCR.
Opposition to solitary spreads
Other U.S. prisons are already taking action. Maine recently cut its solitary population by half and reduced the average stay from 90 days to two weeks. Earlier this year, the New York State Department of Community Corrections announced reforms, removing those under 18 years old and pregnant inmates, among others, from solitary confinement. And in a recent budget-cutting move, Gov. Pat Quinn of Illinois closed the Tamms Correctional Center, which houses only solitary units, citing the $26 million annual cost, the highest per-prisoner price tag in the state.
Solitary confinement cells can be two to three times more expensive to operate than those of a normal prison, requiring higher staff-to-inmate ratios. And studies show inmates held in solitary confinement may be more likely to return to criminal behavior once released, compared to inmates emerging from the general prison population. Some just think solitary confinement is wrong.
Last year, Whitmore filed a federal suit in Baton Rouge alleging violations of his Eighth Amendment right against cruel and unusual punishment and his Fourteenth Amendment right to due process. That followed a federal suit, filed in 2012, by prisoners in Pelican Bay State Prison near the Oregon border in Crescent City, California, against the state Department of Corrections, also claiming cruel and unusual punishment.
Lately, solitary has been assailed on Capitol Hill. In May, Rep. Cedric Richmond, D-La., introduced a bill in Congress that would study solitary confinement, limit its use and "establish a more humane and constitutionally sound practice of segregated detention or solitary confinement in the Nation's prisons."
Since 2012, U.S. Sen. Dick Durbin, D-Ill., has chaired two Senate subcommittees examining solitary confinement. In response to a Durbin request, the Federal Bureau of Prisons in February agreed to conduct a "comprehensive and independent assessment of its use of solitary confinement in the nation's federal prisons." That assessment is underway.
"The United States holds more prisoners in solitary confinement than any other democratic nation in the world," Durbin said in a recent statement, "and the dramatic expansion of solitary confinement is a human rights issue we can't ignore."
The senator's sentiments were echoed by U.N. Special Rapporteur on Torture Juan Mendez, who called for an end to solitary confinement except in exceptional circumstances. Experts note solitary is practiced on a mass scale in only a limited number of developed countries. In a report to the U.N. General Assembly, Mendez said, "It can amount to torture or cruel, inhuman or degrading treatment or punishment."
'Moral rehabilitation'
Solitary confinement in the modern prison system is based on a model introduced as early as 1790, when Benjamin Franklin and Quaker leaders developed the practice in Philadelphia at the Walnut Street prison. It was their belief that isolation with a Bible would force inmates to reflect on God and their crimes, ultimately leading to moral rehabilitation.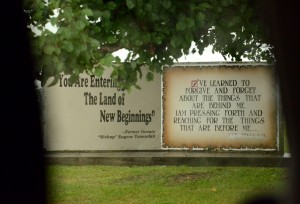 The use of solitary in prisons expanded until the late 19th century in the wake of inmate suicides, as social observers such as Alexis de Tocqueville and Charles Dickens decried the effects of isolation on prisoners. It was not until 1983, when inmates murdered two guards on the same day at a prison in Marion, Illinois, that the use of solitary once again became widespread there and at other prisons.
Prison officials still cite prison safety in defending the practice. They say solitary serves to protect inmates and staff from violent prisoners, or to protect inmates, by placing them in solitary, from other violent prisoners.
By confining the most dangerous inmates, other prisoners are also better prepared to re-enter society, said Chris Burke, a spokesman for the Federal Bureau of Prisons. "At times we must remove some of the most dangerous and disruptive offenders from general population," he said in a statement to The Medill Justice Project.
"Usually such removal continues for only brief periods of time until the disruptive inmate can demonstrate his or her ability to refrain from misconduct within the institution," Burke said. "The use of restricted housing, however limited, remains a critical management tool that helps us maintain safety, security, and effective re-entry programming for the vast majority of federal inmates housed in general population."
Physical and mental deterioration
Whitmore has a different take on such restrictive housing. In 1977, when he was sentenced to life for the murder he denies committing, he was soon placed in solitary confinement at Angola. He had been released from solitary for little more than a year when, in 1986, he tried to escape. He's been in solitary confinement ever since, according to his lawyer.
Whitmore says such restrictive housing has caused muscle atrophy and cardiovascular hypertension, while his eyesight has deteriorated from a lack of light and visual stimulation in his cell.
And then there is his mind. "It's rough, you know," Whitmore said. "You find yourself doing a lot of crazy stuff."
In a letter to The Medill Justice Project, Whitmore described "human waste throwing" by inmates in solitary confinement, which is prompted by even small disagreements between prisoners who "want the lights on to read, write, study, and others [who] want it off so that they can sleep all day in the partially lighted cell."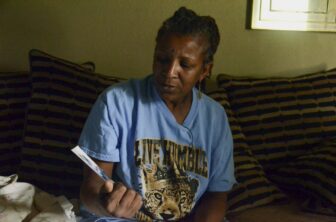 Whitmore's younger sister Sheila said she sees what solitary has done to him. "Some things I notice about his demeanor sometimes, it gets kind of overwhelming for him," she said.
"The food, everything, the heat, the conditions, the treatment of the guards and the different rules and just all the cruelness, the effects of having to be in his cell all the time, you know, it's just hard for him," she said. "I've seen some things, like, well, I've noticed different facial stuff where he's taking on, you know, physical stuff in the prison since he's been there, different scars and stuff that he has now that he didn't have before he went to prison." She added, "He don't really express it but you know you know what's going on."
Studies note the effects of solitary on inmates, including gastrointestinal and cardiovascular problems as well as back and joint pain, heart palpitations, diminishing eyesight, diarrhea, shaking, migraine headaches, profound fatigue, sudden excess sweating and insomnia.
Solitary confinement units see substantially higher rates of self-harm and suicide than the general prison population, experts say. In some states, about 50 to 60 percent of suicides in prison occur in isolation units, even though they comprise just 5 to 6 percent of the prison population, said Dr. Terry Kupers, a clinical psychiatrist who has studied inmates held in long-term solitary confinement.
In January, Colorado Department of Corrections Executive Director Rick Raemisch spent 20 hours in solitary confinement to learn more about the practice. In an interview with The Medill Justice Project discussing his experience, Raemisch said, "Humans are social creatures, and when you take socialization away then I think you leave the obvious possibility that you're creating mental illness."
Kupers, the clinical psychiatrist, said the lack of socialization and productive activity in solitary produces a set of symptoms common among prisoners. "Anxiety, paranoia, anger, problems concentrating, compulsive activities, problems with memory — those happen to everybody," Kupers said.
Such mental health problems are often exacerbated by the high likelihood of mentally ill patients ending up in solitary, said Dr. Jeffrey Metzner, a clinical psychiatrist who has written about mental illness among inmates in solitary.
Yet, prison psychiatrists disagree on the psychological impact of solitary confinement on inmates with no preexisting mental illness. "People certainly become irritable, anxious, can be depressed, but in my opinion it doesn't make people psychotic," Metzner said.
Tom Shaer, a spokesperson for the Illinois Department of Corrections, stands by the mental health program the state prison system established for inmates in solitary. "Our healthcare professionals are in daily contact with inmates who are in these single-cell settings," Shaer said in an interview. "Our priority is safety and security, but don't forget: Safety includes healthcare, so we are not going to put someone in a situation jeopardizing their health because we have security concerns."
Whitmore arrived in solitary confinement illiterate. More than 30 years later, he not only has learned to read and write but drafts his own legal briefs. Along the way, other prisoners have organized informal classes to teach him such topics as history and politics.
He's forged lifelong friendships with other cellmates in solitary confinement, especially the Angola 3, men who gained international support among those who said they had been wrongfully convicted of murder.
Through the Angola 3, Whitmore became a member of the prison chapter of the Black Panther Party, the revolutionary socialist organization that rose to prominence in the 1960s and 1970s. He still holds fast to that affiliation even though the party died decades ago. He also holds fast to his religious beliefs. Every morning, he reads the Quran. Five times a day, he prays.
"He's a broken man but I still maintain that in spite of all of that, he still can get positive," said Joycelyn Dyson, his older sister.
"Sometimes you just get caught up in life," said Alvin, his younger brother.
Whitmore seeks solace beyond his cell in what is known as Camp D-Hawk. "Me, I find things that I try to attach myself to on the outside," he said. "Like educational, some of my family, I write, I have people to write me, and that way I keep my mind free. I can, you know, I'm writing to someone, say, from Spain, and we [are] talking about some architecture in Spain, some of the old architecture in Spain. I can free my mind. I can take my mind. I can go to Spain, I can go to England, wherever."
This story was reported and written by the Medill Justice Project at Northwestern University.