Plans for a concrete batching plant in the Zion City neighborhood, vocally opposed by neighbors already boxed in by industrial development, have reached the end of the road.
This week, Councilwoman LaToya Cantrell sent Renee Landrieu of Landrieu Concrete and Cement Industries a letter telling her that she will not support the plant's construction.
Cantrell said her support was conditional on the company addressing neighbors' concerns and providing additional information, including an environmental impact assessment.
"Unfortunately, I never received the information and the outreach I requested did not happen. Instead, work began without permits and without any notice to my office or the community," Cantrell wrote.
"Concrete batching operations should not start up without notice."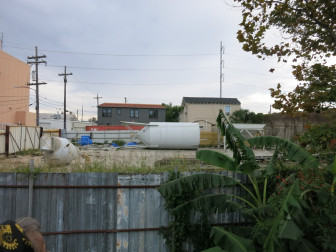 Cynthia Harris, president of the New Zion City Preservation Association, had a simple response when told of the decision. "Thank you, Jesus!!!" she wrote in an email.
Addressing Landrieu, Harris wrote, "I pray and hope you can find an on-site plant, to continue your contributions to rebuild New Orleans."
Cantrell and Landrieu, a cousin of the mayor, did not respond to a request for comment.
Harris led the neighborhood opposition to the plant, which focused on its hours of operation, truck traffic and various environmental concerns. At a public meeting in November, Landrieu and her employees unsuccessfully tried to convince residents that they were committed to the neighborhood.
By then, Landrieu had already started to prepare the site for the plant. When neighbors complained, the city issued a stop-work order. Cantrell then enacted an Interim Zoning District on the parcel, which prevented Landrieu from receiving a permit to construct the facility.
In late December, Landrieu was still trying to assuage the neighbors' concerns. She submitted a draft of a "good neighbor agreement" to Cantrell's office. The agreement would have allowed for operating hours "no earlier than 5 a.m. and no later than 7 p.m."
Meanwhile, Cantrell has taken steps to tighten the city's zoning code, which allows a concrete batching plant in an area zoned for industrial use, such as the parcel in Zion City.
Her amendment would require community notice and council approval for concrete batching in a light industrial zoning district or a heavy industrial district if the property is within 600 feet of residentially zoned property. These amendments will be heard at Thursday's council meeting.