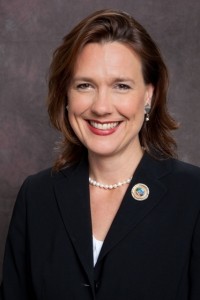 Thursday morning, The Lens' Charles Maldonado will interview Councilwoman Kristin Gisleson Palmer at The Lens' "Breakfast with the Newsmakers" event. Last month, Palmer made the surprise announcement that she would not seek re-election to the District C seat she's held since May 2010.
They'll discuss current issues facing the city, her thoughts about her term in office and other city races.
The event, held at Basin St. Station, starts at 8 a.m. We'll live-stream and live-blog it here.
Breakfast with the Newsmakers is a monthly "business social" event that aims to engage The Lens' audience with one another and with the people making news in and around New Orleans. Newsmakers events are free to Lens members at the Friend level, with a $10 suggested donation for non-members.
Video
Live blog