Lundi Gras 2013 is one Ivor van Heerden probably will never forget.
One the eve of the state's biggest party, the renowned hurricane scientist got the good news he'd been fighting years for: LSU had agreed to stop fighting his lawsuit, which claimed the university had destroyed his career in retaliation for his investigations that showed Hurricane Katrina's flooding of New Orleans was caused by flaws in the U.S. Army Corps of Engineers' levee system.
Monday, a week before the Feb. 19 trial, U.S. District Judge James J. Brady signed an order conditionally dismissing the suit against the LSU Board of Supervisors and four current and former university officials. Neither side would comment on the terms of the settlement.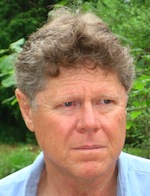 "Obviously, it feels like a tremendous weight off my shoulders," van Heerden said Tuesday. "My wife and I are finally free to decide how we want to live and what to do next with our lives."
Van Heerden first gained international notice prior to Katrina when the LSU Hurricane Center, which he helped steer, produced painfully accurate forecasts of the storm's path and impact on the New Orleans levee system.
He became a hero to many in south Louisiana when investigations by his Team Louisiana forensic engineering group helped to determine that the city flooded because poorly designed and built levees and floodwalls collapsed — not because they had been overtopped by a storm surge greater than they were designed to repel, as the corps originally claimed.
A few months later the corps' own internal investigation reached the same conclusion.
But the public acclaim for van Heerden did not echo among the LSU administration, which first tried to muzzle the outspoken scientist, then discredited and finally fired him.
Van Heerden filed suit claiming he had been fired because the university was concerned his criticism of the corps would cost it research grants, that his firing had not followed university protocol, and that he had been wrongly denied tenure.
LSU pursued with its defense even after losing several key rulings leading up to the trial, a stance that prompted The Lens' Jed Horne to write a column questioning the motives and the wisdom of that strategy:
Journalists and members of the LSU community who are aware of the ongoing persecution are disgusted and somewhat mystified that the university has chosen to go after van Heerden, rather than quietly settle this shameful case. It seems especially odd in light of the state's increasing vulnerability to catastrophic storms and van Heerden's proven expertise in anticipating their wrath—not to mention the high cost of protracted litigation as Gov. Bobby Jindal makes devastating cuts to the university's budget.
Van Heerden said he believes Horne's piece helped move LSU to settle.
"I think his piece probably played a big role, because it likely helped open some eyes at LSU," van Heerden said. "I had been trying for some time to send signals to LSU that I preferred healing to more conflict, but it seemed to be falling on deaf ears.
"My big concern lately had been what the impact of a trial would have on the great opportunity the state finally finds itself in in regards to the coast. We finally have a chance for some big money coming in because of the BP settlements, we have the Master Plan [for the coast], and we have some really positive forward movement.
"I was concerned that a trial would dig up a lot of bad publicity for the state, something we didn't need right now."
Van Heerden said he has no immediate plans, other than to relax, get back to his sailboat now anchored in Virginia, and turn his attention to several book ideas.