Support investigative journalism and rock on: Lens donation could get you a VIP pass to see Umphrey's McGee
The progressive rock band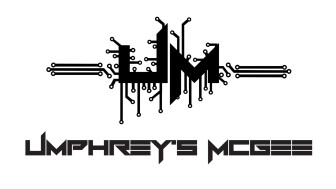 , which is playing the Civic Theatre on Thursday night, has donated two VIP/after-show passes to The Lens.
We'll hold a drawing for those passes for everyone who makes a new contribution of $50 or more to The Lens between now and 4 p.m. Thursday.
The passes will get you into the show, access to any reserved VIP seating, and after-show access.
New to The Lens? We're the only nonprofit newsroom in New Orleans, digging deep into issues of government accountability, schools, coastal protection and land use. Subscribe to our daily roundup of the most important news in and about New Orleans or our weekly digest of Lens stories.
Note: Please include your phone number in the message field if donating through PayPal. We won't sell  your info to telemarketers — we want to be able to reach you quickly if you're the winner.