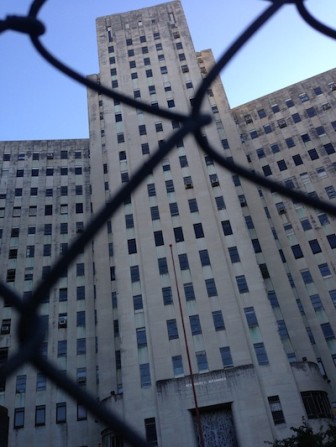 Charity Hospital opened in 1939 to serve those who could not afford private healthcare. Its trauma center was nationally renowned, and for decades it provided a safety net for a large portion of the city's population. The hospital's basement flooded during Hurricane Katrina, and for the past eight years the building has remained vacant.
Now Mayor Mitch Landrieu is leading an effort to move City Hall and Civil District Court into the Charity Hospital building. Real estate developer Pres Kabacoff has proposed turning a wing of the building into a neuroscience research facility. Neither of these proposals has received full funding or approval. The fate of the Charity Hospital building is still very much undecided.
WWNO's Listening Post NOLA collected audio from its two regular recording locations at Norman Mayer Library in Gentilly and HeadQuarters Barbershop on Broad Street to hear what people had to say about the redevelopment of Charity Hospital and the surrounding area. The Listening Post asked people these questions:
What should be done with the old Charity Hospital building?
If you could add anything to the Iberville/Canal street area, what would it be?
Ideas included a mall, a grocery store, artists center, and anything but more condos. And, not surprisingly, a medical facility.
"I was born in Charity in 1963, and it still holds a special place in my heart," said one woman. Another woman asked if it's worth the money to rehab, especially with the new hospital complex under construction nearby.
Listen to what they had to say:
Others weigh in on the future of Charity