Since Charity Hospital was abandoned after Hurricane Katrina, it seems like everyone has come forward with a plan for the adaptive reuse of the Art Deco masterpiece. And yet eight years later it stands empty. Mayor Mitch Landrieu wants to put City Hall and Civil District Court in the building, though he hasn't gotten the judges to agree. The Lens solicited the views of our readers and city leaders; over the next several days we are publishing edited versions of their ideas. Post your reactions in the comments below each story.
It should become a center for charity services, all located in one building. Put in teaching clinics, business incubators, job-locating centers, a low-cost pharmacy, literacy centers, a psychiatric facility, a nursing home, a homeless shelter, alcohol-rehab programs, offices for various charity organizations. Lease space for research endeavors. Move in organizations like the Council on Aging, and others that serve the poor. Putting these groups in one building should help bring efficiencies to them all.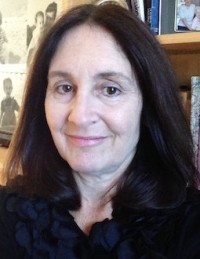 A medical museum would also be great, a way to help preserve all that old medical equipment that would also create another tourism attraction. Our medical heritage dates back to 1736 when Jean Louis donated his life savings. We in the medical community have enough medical history, artifacts and pathology specimens to fill an entire wing and can collect more, if organized and motivated. The public could also learn about diseases, like diabetes, heart failure and cancer in new innovative ways.
A day-care center and perhaps even an elementary school might be convenient for people who work downtown.
Build efficiency apartments for lease to medical students and residents. They would go nicely with the basketball court and the barbecue pits up on the roof.
Bring it back in all its Art Deco glory. Power-wash it!
Dr. Marianne Maumus, formerly a co-director of the Tulane Charity teaching clinic, currently works in Ochsner's Department of Hospital Medicine.
Others weigh in on the future of Charity